white white… and a little black
White all around.  Clean and crisp, sophisticated and savvy.  Can't get distracted by color on this photo shoot.  Continuing with Events by Emma's Highstyle shoot, this theme is bold and stylish from the body art paint to the mood lighting.
Very honoured to see Curtis Moore's photographs get featured in Style Me Pretty. And, of course, seeing it featured on Weddings In Winnipeg is equally as impressive.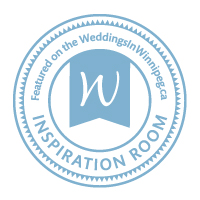 Credits – Highstyle Photoshoot 2011
Theme: Au Courant
Moore Photography: Curtis Moore
BLF Studios:  Bond Freyer
The Fairmont Winnipeg: Greg Hazlewood
Events by Emma: Emma Singh & The EBE Crew
Floral Elements: Deb Woloshyn and Gloria Sawatzky
Planned Perfectly: Kylee Houlahan & The PP Team
Chair-ish Your Moments: Sandy and Amanda Sumanadasa
Chocolate Zen Bakery: Douglas Krahn
Cakes by Shelley: Shelley Nikkel
Paperback Films: Mark Hiebert, Chris Radke, Cody Goetz
Emma Fine Letterpress Stationary: Marcelle Lussier
Hair by Karen:  Karen
Makeup Expressions by Rimpal: Rimpal Kaler
Fingers & Toes Day Spa: Aimee Dueck
Chantal's Bridal & Formal: Savitri Ramraj
Aldo Formal Wear: Rey Lozano
Epsilon Creations: Patrick Beal
Hasina Mehndi & Body Art: Kim Brennan
Bel-Ayre Rentals: Beverly Bilinski
Models: Ines Miller, Kylie Friesen and Adam Neustaedter